---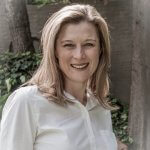 Nicci started The Why Effect in 2015 with the primary objective is to grow entrepreneurial businesses to create jobs and provide sustainable livelihoods. Nicci achieves this by:
providing strategic advisory consulting services directly to business owners
working with individuals to transition from corporate to entrepreneurship (one-on-one coaching and #ShiftYourJob workshops)
access to growth opportunities and networks for scaling businesses
training and skills development of individuals and business owners
Public speaking and interviews
TEDxTUWien – Connecting the Unconnected
Winslyn KykNet – Johannesburg, South Africa 2019
Entrepreneurship Ave – Vienna, Austria 2018
Other projects
Nicci is also involved in working with various institutions in the development of entrepreneurial ecosystems; specifically focused on creating corridors between South Africa and the rest of the world.
Nicci currently manages the Business Development and Creative and Tech programmes on behalf of the Wot-if? Trust. Wot-if? currently supports over 100 businesses and individuals in Diepsloot. She is also an advisory board member.
For more information on #ShiftYourJob #KickStart workshop – making the transition from wantrepreneur to entrepreneur click here
For one-on-one coaching information please email Nicci
Education and accolades
Nicci holds two diplomas in marketing and public relations. She was selected as one of the top 15 entrepreneurs on the Goldman Sachs-GIBS 10 000 Women programme for female entrepreneurs.
She holds a User Experience (UX) Design qualification from Red and Yellow. She is an alum of the GIBS Leading Women programme and Austrian Leadership Programmes (ALPS). Nicci is a regular speaker and panellist at industry events, such as Entrepreneurship Avenue (a conference hosted by the Vienna University of Business and Economics) and TEDx TUWien. She has also been a judge for a number of business plan presentation competitions.